Let Us Pray
God of all mercy and peace, we pray today for those living in Afghanistan who are experiencing hate, death, and violence. May they sense your nearness today. Protect them and guard them in Christ Jesus.
We also lift up those in Haiti who have lost family, friends, or home. May you be merciful to them today. Bring healing, hope, and your ever-present peace in times of trouble.
*If you are looking for ways to financially partner with the Church of the Nazarene's efforts in these areas, please click here.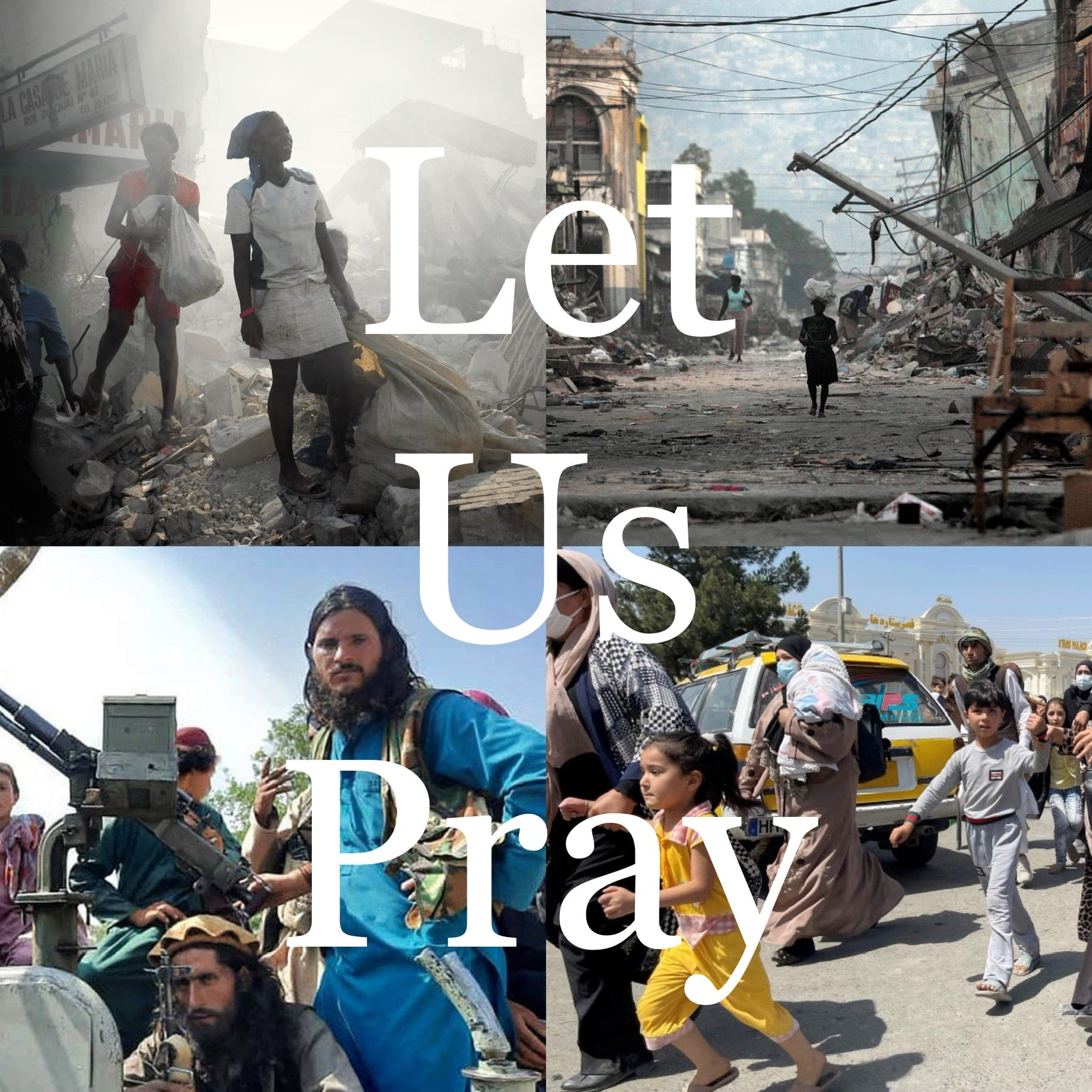 Categories:
Uncategorized